Auto Butler Fabrigard
It doesn't matter whether your vehicle has a fabric interior or leather. Our day-to-day lifestyle can really affect to appearance and condition of your investment.
Simple things, like accidental spills, or getting into and out of your vehicle with muddy shoes, will cause your interior to have permanent stains. These stains decrease the resale value of your vehicle.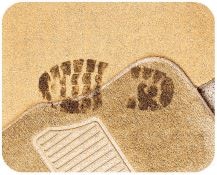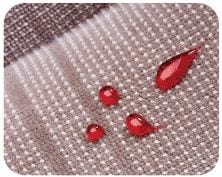 Auto Butler's Fabrigard prevents stains and preserves the interior's showroom appeal. It is professionally applied using high pressure to thoroughly coat every fiber and thread of the vehicle's interior fabrics including the seats, seat backs and carpets. More than merely water-repellent, the tough coating prevents stains from coffee, soft drinks, milk and other water, or oil-based liquids. Spills bead up and wipe off. Fabric protection also prolongs fabric life by reducing "thread-on-thread" abrasion from dirt particles trapped between fibers that make up the cloth. With Auto Butler's 5-year warranty, you have peace of mind because you are covered against permanent staining.