The 2022 Subaru Love Promise Community Commitment Award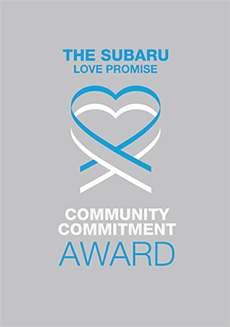 We've been nationally recognized for our dedication to our community and the Subaru Love Promise.
We're honored to receive the 2022 Subaru Love Promise Community Commitment Award. This award nationally recognizes Subaru retailers who are making the world a better place while demonstrating an outstanding commitment to supporting passions and causes in local communities. These efforts are focused in important areas such as the environment, community, health, education, and pets.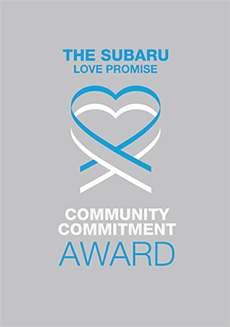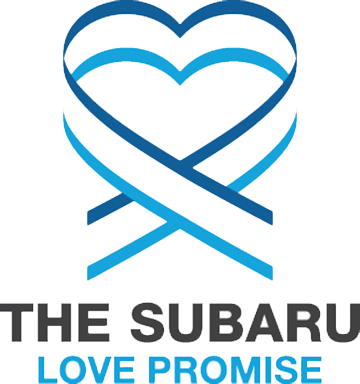 What is the Subaru Love Promise?
Subaru and our retailers believe in making the world a better place and the Subaru Love Promise is our vision of respecting all people. This is our commitment to show love and respect to our customers and to work to make a positive impact in the world.
How is Budd Baer Subaru dedicated locally to the Love Promise?
Our Love Promise can be seen in various partnerships with local charities and non-profits. We're grateful for the opportunity, not only to be a part of our community, but to serve it as well.
Washington Area Humane Society
Trinity School Programs, Washington School Programs, Chartiers Houston School Programs
Washington County Library System- WAGGIN, Local Sports Teams
Greater Pittsburgh Food Bank, Washington County Food Bank, City Mission
Love Promise Stories from Budd Baer Subaru
Subaru and Budd Baer Subaru believe in making a positive impact on the communities in which we live and work. We uphold that belief through our Love Promise Community Commitment. Every month, we select inspiring stories from customers and partners from around our area who strive to support our collective commitment and feature them here
Donated Bears Put A Smile on Pediatric Patients Faces - Natalie C
Thanks to Budd Baer in Washington for donating stuffed bears to Washington Health System. The bears will be handed out in various departments that treat pediatric patients such as the emergency room and behavioral health. It's a small comfort for patients who may be scared or nervous about treatment. Shown here are Kyle Dugan from Budd Baer, J.T. Sciascia, Director of Emergency Services, Mark Pompe, Chief of WHS Police, John Johnson WHS Nurse Manager.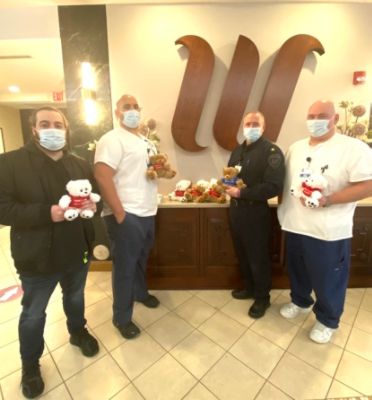 ---
Jamie's Dream Team & "Extra Magical World Extravaganza" - Jessie M
Budd Baer recently was a sponsor for a fundraiser for Jamie's Dream Team. The Extra Magical World Extravaganza is a group made up of families that all have children who have Down Syndrome that gets to spend a week at Disney in Florida, all expenses paid. Budd Baer graciously provided funds but also let their staff join in on the fun at the TopGolf event. It was a huge success, there were smiles, laughter and fun all the way around. We were able to raise over $9,300! We are forever grateful that Budd Baer was able to share the love!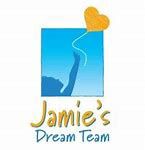 ---
Budd Baer Subaru Joins Fight Against Food Insecurity - Molly L
Once again, Food Helpers is grateful for the continued support from Budd Baer Subaru. Recently, we received a generous monetary donation as well as 1,400 pounds of food from Budd Baer Subaru employees. Food Helpers, along with Budd Baer Subaru, share the commitment to eradicating food insecurity for those living in the Washington County area. Food Helpers could never continue to help those individuals without the unwavering support of businesses and individuals joining this cause. From all of us at Food Helpers, thank you!

---
Budd Baer Subaru helps out on the Montour Trail - wayne p
On May 25, 2022, seven volunteers from Budd Baer Subaru worked on the Montour Trail, a 63 mile long interconnected rail-trail network in suburban Pittsburgh. They painted benches, trimmed branches, and cut grass. We greatly appreciated their efforts and they were a joy to work with.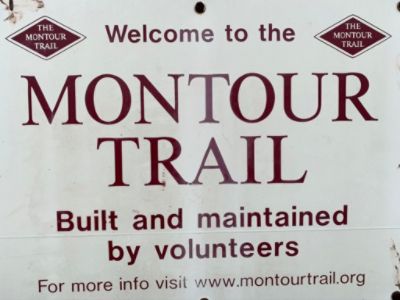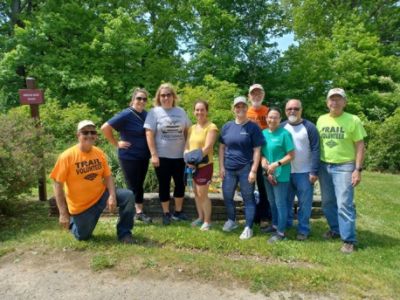 ---
Budd Baer Continues to Support Food Helpers - Justin M
On behalf of Food Helpers, formerly Greater Washington County Food Bank, I would like to extend a sincere thank you for the time that your team has spent volunteering over the past year. We are always thankful for those who join our mission, but a special emphasis is put on those who become hands-on, physically packing the boxes with non-perishables as well as helping distribute boxes to those in the community. When we see the Budd Baer team signed up on our volunteer schedule, our Warehouse Manager and Volunteer Coordinator get excited, because they associate Budd Baer with two attributes-efficiency and professionalism. Our team fully recognizes the dedicated work your team puts forth towards helping feed the food-insecure population in Washington County. Whether it is a distribution with 10 people or 300 people, the volunteer hours spent help ensure that no one needs to be hungry. This " thank you" comes not only from the Food Helpers staff, but also the hundred of local neighbors Budd Baer Subaru has helped through box packing and distributions. In our eyes, the members of Budd Baer Subaru's team are all fellow Food Helpers.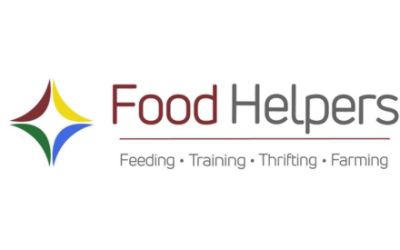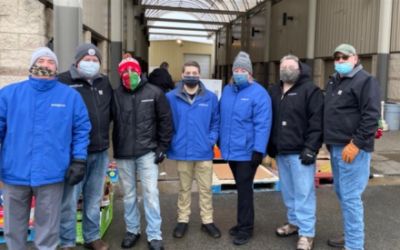 ---
Pajamas With Santa - Megan H
Thanks to the generous sponsorship from Budd Bear, Tanger Outlets Pittsburgh hosted Pajamas With Santa. Families were invited to wear their favorite holiday pajamas and receive a free photo with Santa, cookies & milk, holiday crafts, letters to Santa and a balloon artist to make the perfect holiday themed ballon. Thanks to Budd Bear, it was a free family event which will now be an annual holiday tradition at Tanger Outlets Pittsburgh. We are so grateful for our valued partnership with Budd Bear to be able to host an event such as Pajamas With Santa and have the opportunity to spread smiles and holiday family fun all season long!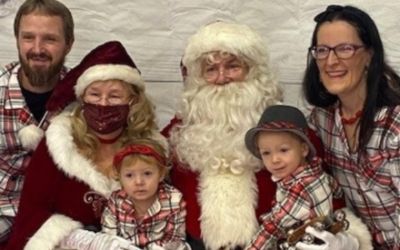 ---
Tree Lighting Sponsored By Budd Bear - Megan H
Thanks to the generous sponsorship of Budd Bear, Tanger Outlets Pittsburgh Holiday Tree Lighting and Santa's Arrival was a magical, fun filled family event which will now be an annual community tradition! The Tree Lighting included horse drawn carriage rides, free Santa photos, dancing, "magical" bells and light up necklaces to help welcome Santa! Santa led us all in a countdown to light the 42' NEW Tanger Holiday Tree Sponsored By Budd Baer. Guests enjoyed a hot coca stand, lots of giveaways and a holiday craft make and take "reindeer food" for Christmas Eve. Tanger Outlets Pittsburgh is committed to partnering with community leaders such as Budd Bear who consistently gives back to our community and strives to make it a better place! Thank you Budd Bear for your generosity and partnership with Tanger Outlets Pittsburgh! You truly make this community a better place!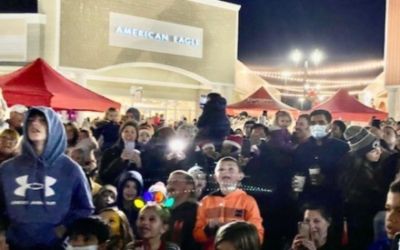 ---
Budd Baer Subaru, Revives Local Festival - AJ W
In Canonsburg, Pa, a small town of roughly 9,000 residents, south of Pittsburgh, the Greater Canonsburg Chamber of Commerce holds one of the largest Oktoberfest celebrations in the country, "The Pennsylvania Bavarian Oktoberfest". This event is the sole fundraiser to aid in the operation costs of the chamber of commerce. Held the 3rd weekend of September, an estimated 60,000 people pack the main street for music, food, beer, and crafts. In 2019, the committee was looking to make large improvements to the 23 year old festival and the only way to do that was to increase local sponsorship. The Chamber president and events coordinator met with Dealer Principal Mark Baer asking for a small donation to help fray the costs of the improvements. Mr. Baer said he wanted to make a larger impact and asked how much we were trying to raise. $5,000 was our lofty goal, a goal that we would have been happy obtaining 50%; however, Mr. Baer had larger plans. Mr. Baer made the decision right in that moment, that Budd Baer was going to ensure the festival continues. Mr. Baer pledged not only a $5,000 sponsorship, becoming THE FIRST naming sponsor of the festival in 23 years; he along with his sons Bryan and Adam guaranteed that their staff would be available throughout the weekend to volunteer during the festival! The financial commitment was felt immediately. Prior to Budd Baer's involvement, we were unsure if we could continue the festival on such a shoestring budget. Entertainment acts were getting more expensive, stage and tent rentals were costing more, the price of EVERYTHING was rising. In 2019, the festival was a huge success! The team from Budd Baer Subaru not only brought the festival back to life with their monetary donation, but the staff that spent the weekend with us created such a fun environment with giveaways and display cars. Immediately after the festival, the Baer family called and said that they wanted to sponsor the 2020 festival...then COVID happened. The fate of the 2020 festival was up in the air. Unfortunately, there was no way we were going to be able to cram 60,000 people together in such an unfamiliar time. We called Budd Baer to send back their sponsorship and their response was shocking..."Keep it for 2021". That phrase proved to be much more valuable than the $5,000. With the state of the business world, corporate sponsorships for the festival were becoming increasingly harder to come by, but the people of our small town needed the festival this year. They needed a return to normalcy, they needed us to put this festival together in the safest manner possible. Budd Baer Subaru was the only reason we were able to make that happen.(Bryan Baer even pulled double duty, volunteering at our festival right before his scheduled volunteer shift at a local football game.) For the second time, the folks at Budd Baer Subaru pitched in and brought life back to the streets of Canonsburg. The response was unbelievable, community was back! People were able to join together for the first time in over a year, laughing, eating, and dancing. Music, laughter, and the smell of German food flowed through the air. In all of my years of being involved with this festival, this was the most rewarding year. The atmosphere was different. Every smile that I passed on the street during the course of those 3 days, was because of Budd Baer Subaru. Our chamber of commerce, the town of Canonsburg, the people of Canonsburg could never repay Budd Baer Subaru, the Baer family, or the staff members of Budd Baer Subaru back for what they have done for our town. Budd Baer's dedication to our community has certainly grown since their initial involvement with our festival. Driving down the street I now see they have sponsored our local Summer music series in our park, our 4th of July Parade (2nd largest celebration in the Pennsylvania), and also our Christmas celebration(previously sponsored by the Hallmark Channel). It's hard to find a company/family as generous as the Baer family. It's even harder to find one that is continuously generous. The Baer family are some of the most humble people I've had the pleasure to meet and work with. In turn, they've created a company full of employees that share the same family values-they care!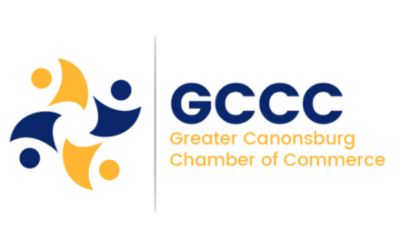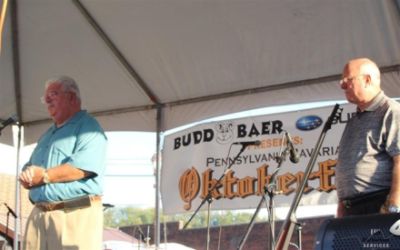 ---
Budd Baer Subaru Hosts Food Drive - Amber D
In conjunction with Subaru's Feed America initiative, Budd Baer employees and customers collected over 950 pounds of food for our local area food bank!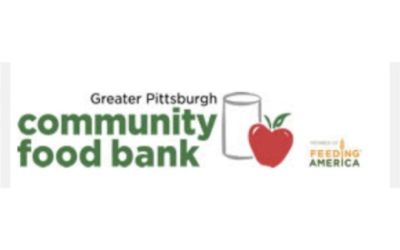 ---