Auto Butler Paint Protection
5 Year Paint Protection Warranty with Follow-up Program
Would you like to protect your vehicle from the ugly spots caused by exposure to weather, fallout and acid rain? Do the unsightly marks left by bird droppings and tree sap bother you? You could regularly polish your car, but that takes time and energy, plus it's costly. Why go through all of that effort when there is a better way to keep your car gleaming bright? The Auto Butler Premier Paint Protection II program, with its two-step process, gives you the protection you need and the shine you want - we guarantee it!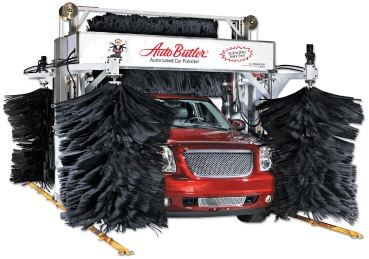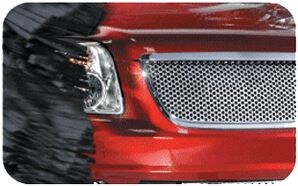 Auto Butler's two-step re-application program gives you years of warranty protection and assures a "new car finish" look that more than redeems the application cost when it comes to trade-in time. Auto Butler even sends you re-application reminders to be sure your car looks its best...all the time!
As a new vehicle owner you will want to maintain a great looking vehicle. However, value-robbing exposures are everywhere and can jeopardize the appearance of your new investment.
With the Auto Butler Premier Paint Protection II system, you can protect your vehicle's thin paint finish much like a good sunscreen protects your skin from dangerous ultraviolet rays. This advanced technology in paint protection will also shield your vehicle from elements such as tree sap, bird droppings and acid rain.
Environmental Hazards...
Acid Rain
Tree Sap
Bird Droppings
Oxidation
/Fading




Appearance:
Irregular patches of rough, discolored, or disintegrated surface possibly resulting in a crazing or cracking appearance.
Appearance:
Sap spots that resemble spots of pancake syrup in various sizes.
 Appearance:
Finish damage or spot etching. The longer the dropping stays on the finish, the more severe the etching may become.
Appearance:
Cloudy or dull finish. Paint slowly losing its brilliant shine.
Cause:
Exposure to rain containing effluents from manufacturing, chemical industry and power stations.
Cause:
Tree sap coming into contact with vehicle's finish. If not removed it will cause paint to crack.
Cause:
The problem is seasonal, regional and affected by the bird population. The organic etching is accelerated by intensified heat.
Cause:
The sun's ultraviolet rays degrading the finish.